About Nichols Signs
Nichols Signs is a family run business based in the middle of Rotherham. We're dedicated to keeping up with the latest technology and providing a superior service for our customers. With over 28 years of experience designing, manufacturing and installing all types of signage. We have over 12 years of experience designing and installing, high quality fleet graphics to well known travel companies. Plus, we've also done some major work within stadiums, an all round signage internal and external. Never turning down a challenge and are quite often faced with anything other than standard signage.
Yes, we organise large scale signage, but that doesn't mean we don't like the smaller stuff! – Whatever the signage enquiry, we'll accept it and start by giving you a reasonable and realistic price based on the nature of the job and only using quality materials.
About Nichols Signs
We have in-house capabilities to create signage within our workshop. Giving us the advantage of keeping a close eye on the quality and time scales, so we have complete control over the process. We always try our very best to accommodate all of our customers and having capital control makes that easier.
As we're a family business, we like to pride our selves on making sure the customer experience is up there with the best. We'd like to think that we make the process as easy as possible and our customers are getting exactly what they want.
We don't like to compromise on the quality, in order to deliver a cheaper quote. Always giving reasonable quotes which is reflected in the nature of the job. We are proud that we deliver to the whole of the UK, Ireland and Europe. Supplying quality signage time and time again.
A family run business – Established 1991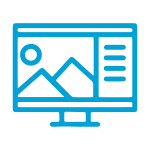 In business for over 28 years!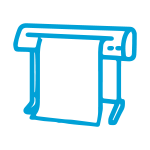 We've supplied our products to the UK, Ireland and Europe.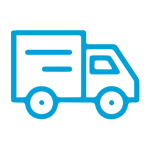 Installing signage nationwide
We've worked with Nichols on many projects and we've had nothing but excellent service, speedy responses to questions, quick turn around on projects and excellent craftmanship. We depend on Nichols Signs to provide a great end product for us and our clients and they have not disappointed us over the last 6 years. Would highly recommend them to anyone looking for sign writing services.
We love a challenge, so if you want the very best product, get in touch with us…